Heaven's gate Pura Lempuyang is a definitely must see temple here in Bali. It is an amazingly beautiful place and seems to have become a photo-op spot, not just that, the great mount Agung, an active volcano is often visible from Lempuyang (unless it is cloudy) and the sight is mesmerizing.
Pura Lempuyang is not one single temple. There are several temples spread out around a hiking trail in Mount Lempuyang. The 3 temples that we came to know about are:
1. Pura Penataran Lempuyang – This is the place where the photo op sessions happen and it is the start of the temple complex, close to the parking area. It has got a Balinese temple split gate which is also called the gateway to heaven
2. Pura Lempuyang Madya: This is the second temple and is about 2 km walk from first and then a hike of steps upwards (30-40 mins of climbing the steps in a deep forest-like area).
3. Pura Lempuyang Luhur: This is the topmost temple and is a further climb upwards ( 2 – 3 hours climb) from Pura Lempuyang Madya.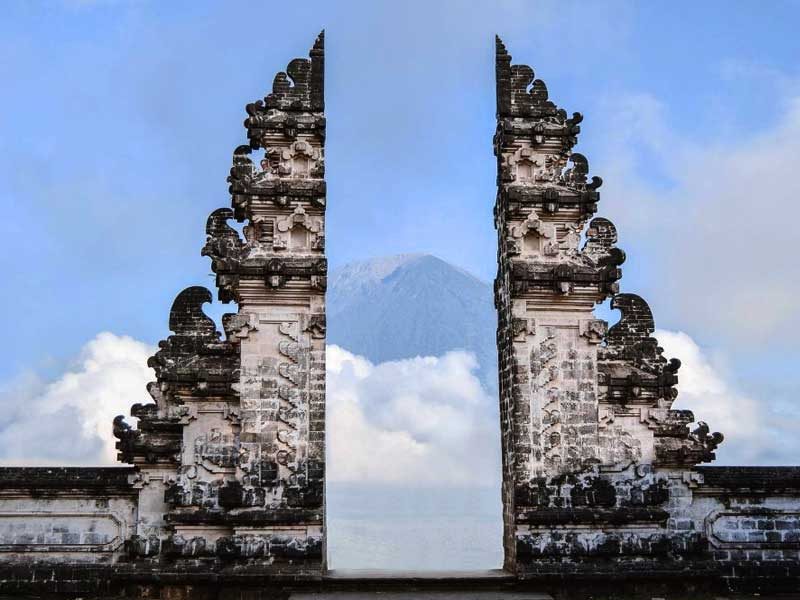 See the highlights of East Bali with this full day tour, the trip will […]